Hello - Please enjoy this edition of the Prospect Resources newsletter



Did You Know - How is Natural Gas Extracted from Shale?
Conventional natural gas is found in fields or deposits relatively close to the earth's surface. Shale gas refers to natural gas that is trapped within shale formations much deeper, approximately one mile below the surface. Shale refers to the fine-grained sedimentary rock layer that can be rich in petroleum and natural gas. The US has abundant shale gas, estimated to be enough to cover consumption for multiple decades to come.
Shale gas is extracted by a method knows as "horizontal fracturing" known more commonly as "fracking". There is considerable debate over the merits and environmental impact of fracking.

With some variation, fracking breaks down into four rough process steps:
Explorers dig down into the shale deposits, then direct the drill head to move sideways, essentially creating a horizontal well. The well is fortified with concrete.
Charge blasts, typically shaped one cm in diameter are set off along the well walls. Fissures begin to develop around the well.
Water and sand are pumped in at high pressure to open the fissures and free up the gas particles.
The gas flows back through the well up to the surface where it is collected.
There are many video resources that illustrate shale gas extraction. Some are available here.
---
Energy Emergency Response
Energy systems have become more integrated and various terror and cyber threats continue to evolve. Consequently, the need for a comprehensive national energy emergency response policy and action plan is now much more acute. US Energy Secretary Ernest Moniz has therefore called for an increase in investment for such a response.

The Department of Energy (DOE) recently announced up to $34 million in funding of twelve projects covering different energy sectors across nine states. The funding is subject to appropriations and focuses on protection of America's critical energy infrastructure.

Increased environmental events over the past few years, including the recent flooding in Louisiana also underscore the necessity of readiness for energy emergency response.

For more details, click
here
.
---
MISO Changing its Capacity Market Structure
MISO, Midcontinent Independent System Operator, Inc., is the organization that ensures reliable supply of electricity throughout parts of the Midwest, North and South of the USA, as well as one province in Canada (see regional graphic below).
Generation plants are closing in parts of the region in record numbers due to environmental regulation and copious supply of natural gas. As a result, MISO has needed to restructure the way capacity is guaranteed. The plan, to be submitted to regulators later this year, will set prices for capacity three years in advance rather than just two months, and will give incentives for generators to create excess supply.
For more details, click
here
.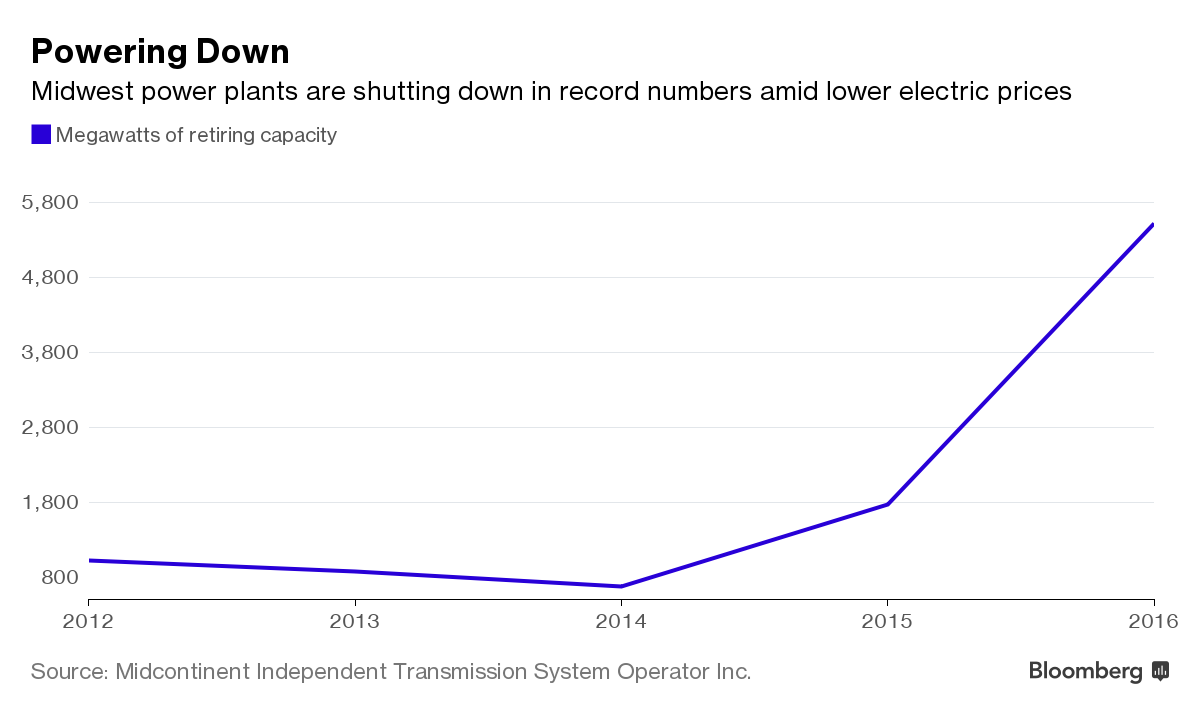 ---
Prospect Resources Inc. (PRI)
is a firm that specializes in managing energy procurement (gas and electricity) for medium and large commercial and industrial clients.
The only constant in the energy markets over the past 15 years is price volatility. This reality turns energy procurement into a very risky business.